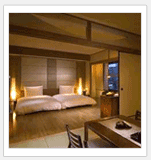 Each bedroom has a theme, but there are also rooms without a theme (Which Obviously will cost a little bit more cheaper) We also allow customizing; catering to any personal preference.
Green Tea (Normal):
Capturing the spirit of the Japanese culture; the studio (Green Tea) suite sports one to two deluxe king size platform beds as well as a granite (Waterfall) shower. With teak flooring, a low profile dining area and optional kitchens as well a second floor lookout over our central garden, the Green Tea suite is sure to whisk you away to the land of the rising sun.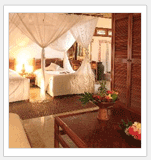 Black Tea (Deluxe):
Styled with the Victorian flavor of the British; the Deluxe (Black Tea) suite recreates the serenity of a summer outing in the English country. The suite includes two large private bedrooms with deluxe feather down, Egyptian cotton beds and a old English freestanding tub. Though seemingly humble in its decor, the Deluxe suite also supports a large dining area with 12 guest mahogany table and the back door allows you to getaway to the serenity of your own private garden. Surely an escape fit for the queen herself.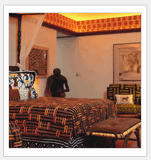 Red Tea (Exclusive):
Inspired by the diverse cultures of Africa our Executive suite is the most prestigious room on our campus. Sporting its entire floor, the Red Tea Suite grants you the safari of your dreams. Infusing African décor in all 5 bedrooms, the suite also sports it own private study, professional grade kitchen with private bar, and seminar room; our originally designed private movie theater that all folds away into a ballroom at the push of a button.